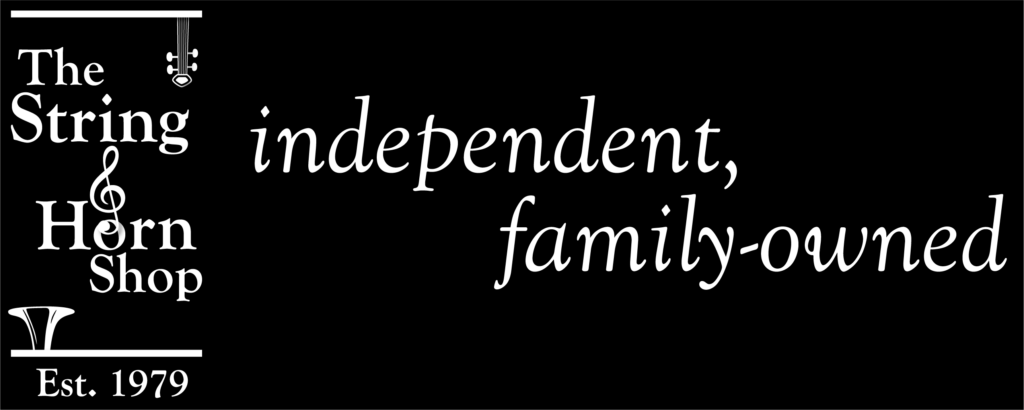 The String & Horn Shop, Inc., Est.1979
Originally opened as Bowman's String & Horn Shop on Haswell Street by luthier Bradley Bowman in 1979, the store became The String & Horn Shop, Inc. when Paul and Susan Rieger purchased the business in 1994 and relocated the storefront to the former Duke & Ayers (circa 1876) building in Historic Downtown Bryan. The String & Horn Shop has remained in this building ever since, being one of the cornerstone businesses that helped revitalize the now-thriving small business district of the Downtown Bryan area.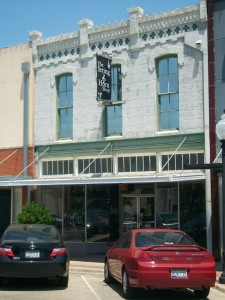 Our Philosophy
We believe everyone should have the opportunity to play music and for that reason, we cater to the beginning music student–but we also strive to serve every musician that comes through our doors! We carry (and are official dealers for) a large variety of intermediate and professional band and string instruments, as well as carry a good selection of guitars, percussion, world and folk instruments, and fun items. So whether you play in school, play in a quartet, or play in your garage, we just might have what you need!

We also pride ourselves on being one of a handful of stores in Texas that has professional, qualified full repair service for both band and orchestra instruments. Our highly capable staff is made up of some of the most notable names in the industry. Be sure to check out their pages right here on our website!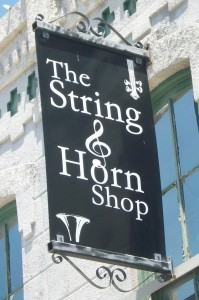 Meet our Owners and Repair Staff
With over 100+ years of combined music and instrument experience, our staff is prepared to help you with your instrument.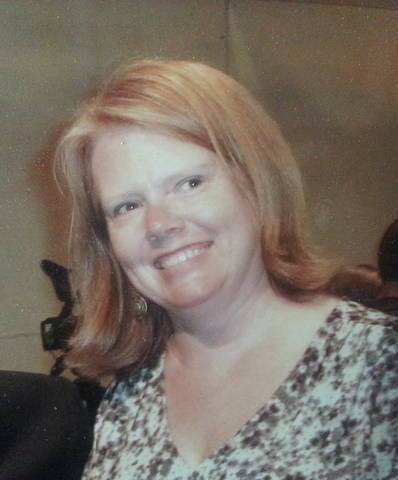 Susan Rieger
Store Owner
Susan Rieger grew up playing the cello in Ottumwa, IA. She studied under Anne Schaffner at Northwest Missouri State University and Phyllis Young at the University of Texas at Austin. She graduated from the University of Texas in 1989 with a BA in Music Education.
Susan taught orchestra for over 5 years in the Bryan Independent School District and continued to teach private lessons for over 15 years after leaving the teaching profession full time to run The String & Horn Shop, Inc. with her husband.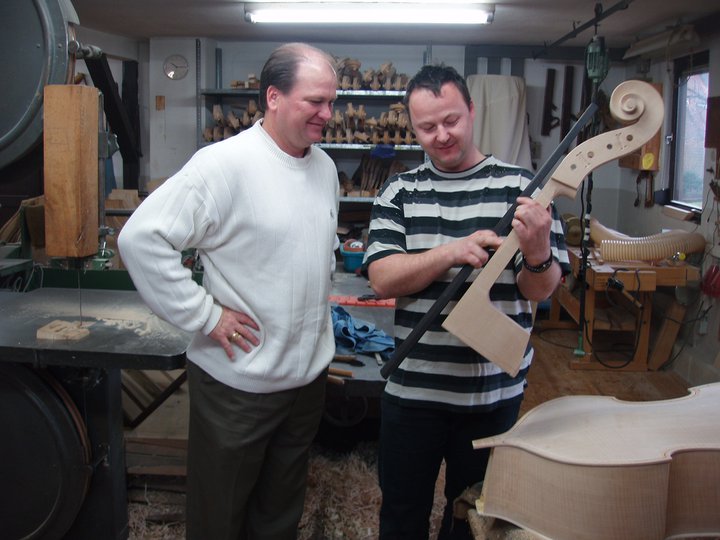 Paul Rieger
Store Owner
Paul grew up in Texas and graduated from Texas A&M University College Station in 1987 with a degree in Political Science. Paul then worked extensively in international sales, particularly in Germany, which later proved invaluable when importing string instruments.
After returning to the US, Paul continued working in the field of communications throughout the United States for approximately 10 years before he met Susan in 1992. Together, they decided to acquire The Bowman's String & Horn Shop business in 1994, turning it into The String & Horn Shop, Inc. and growing its market presence and brand considerably throughout the state of Texas and beyond.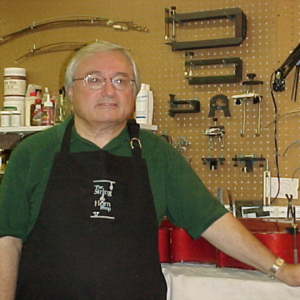 Harold Turbyfill
Master String Repair
Harold Turbyfill, Master String Repairman, received a BM and MM in Music Education from East Carolina University in Greenville, NC. He taught orchestra in the public school systems of North Carolina and Tennessee and spent 22 years teaching in Bryan, TX, where he also served as the district's main string repairman. Harold is a founding member of the Brazos Valley Symphony Orchestra.
After retiring from teaching in 2000, Harold took up the position as Master Repair Technician at The String & Horn Shop, Inc. In 2001 he was invited to join the Sam Houston State University faculty as Adjunct Professor and taught violin, viola, and string methods classes.
Harold is a Texas Music Adjudicator Association judge, is a member of ASTA, TODA, and TMEA, and is an active orchestral clinician and guest conductor.
Harold wrote a maintenance manual designed for classroom teachers published by ASTA, which was acquired by and is available through reknown music publishers Alfred Publishing. "Basic String Maintenance: A Teacher's Guide"can be purchased through our Store or on Alfred's website. Click here to read about it: Basic String Maintenance: A Teacher's Guide.
Harold's Master Repair Shop at The String & Horn Shop
Click here to read basic string instrument maintenance advice from Harold Turbyfill.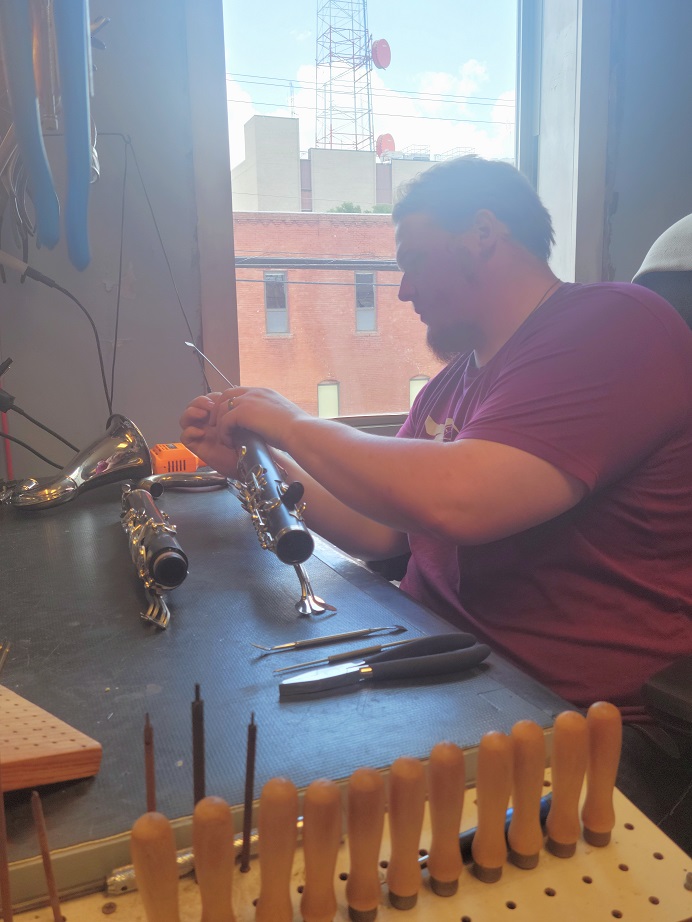 Patrick Wuensche
Head Band Repair Technician
Patrick Wuensche began helping with band repairs at 12 years old under the tutelage of his dad Clayton Wuensche who worked as String and Horn Shop's head band repairman for 24 years. Patrick has now taken over the band repair for his dad and maintains the same exemplary practices for repairing woodwind and brass instruments.